ABOUT US
ABOUT US
We are a company that offers solutions. Experienced in Operation and maintenance of fiber optic transport networks
ESIMTEL, a company positioned with more than 25 years in the field of Telecommunications services. We have extensive experience in Operation and Maintenance of Fiber Optic, wireless or mixed transport networks, as well as installation and commissioning of new technologies in Internal, External, Data Center and Mining Plants.
We prepare and design telecommunications engineering projects for real estate projects, under the Ducts Law, being a bridge between the construction and telecommunications sectors.
Our company, Esimtel SA has forged a seal focused on the commitment to deliver efficient and quality services in all its lines of execution, ensuring that our teams of professional engineers and technicians meet the expectations of our clients who have awarded us with their preference .
At ESIMTEL., We make a difference, promoting and supporting key industries, promoting the safety and comfort of telecommunications transport, helping to connect people and ensuring the essential infrastructure of the country.
MISSION
Provide quality services in the area of management and implementation of telecommunications and electrical networks, throughout the national territory.
VISION
Being a prestigious company, a national leader and an international presence, it has excellent credibility and stands out for its concern for customer satisfaction. With a constant increase in the excellence of its services, based on the professionalism and commitment of its workers.
Our human team
At Esimtel S.A, we recognize that human capital is essential in the success of our company and thus achieve quality in our services. That is why we have programs for the recruitment, motivation and retention of the best personnel, since one of our objectives is to develop the potential of our collaborators to the maximum.
Our organizational structure is aimed at customer satisfaction. We have a highly professional staff in structure and in each role.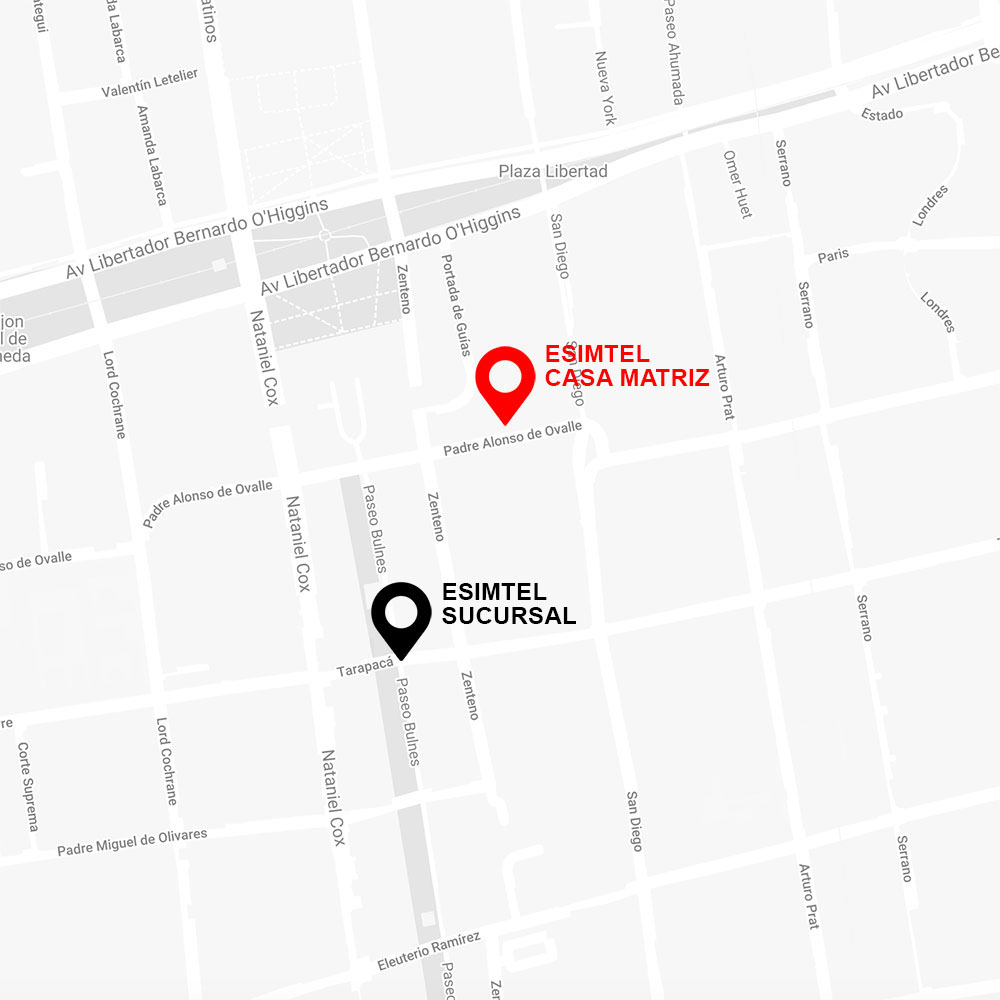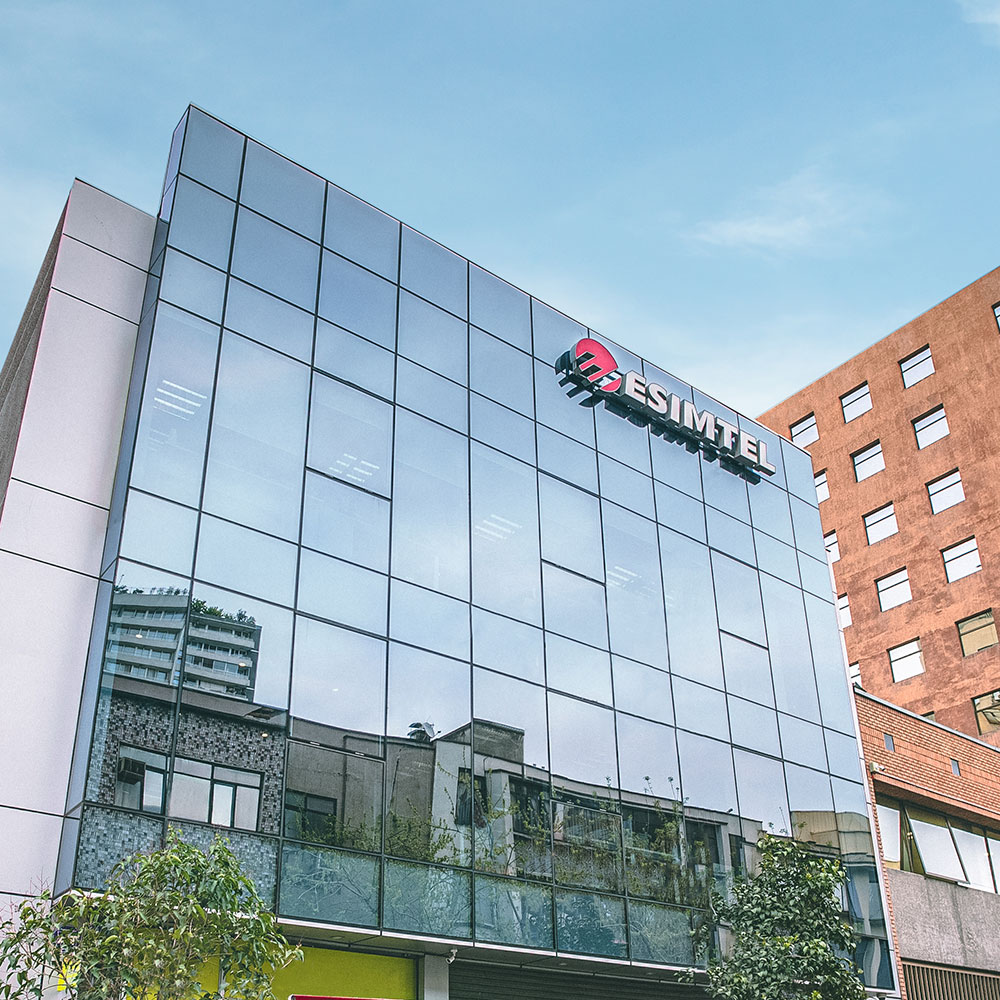 We have our own modern corporate building built in 2014, with access to warehouses, 24/7 parking and with workstations enabled for the operational and administrative area, strategically located in the center of Santiago, in  Padre Alonso de Ovalle N 1147 st., commune of Santiago. Being the base and center of operations available for the development of all our services and projects, which allows us a quick attention to any contingency.
In addition to having expansion spaces within our building, we have complementary open-concept offices, located near our headquarters (Paseo Bulnes with Tarapacá st.), for eventual growth of our services and projects.
Quality, Safety and Environment
Our Department of Risk Prevention, Quality and Environment, plays a fundamental role when it comes to maintaining control and security of the activities of our personnel throughout the national territory, creating work procedures that align us with security policies of our clients.
They control and monitor compliance with the Covid-19 protocols.
``TODAY MORE THAN EVER WE ARE FOR YOU, AT ANY TIME AND PLACE``
We guarantee the continuity of operations in Pandemic, through telework and land.
A team made up of professional and specialized personnel who perform rigorous risk assessments of our internal controls, which has established a dynamic of risk excellence that takes advantage of resources, systems and cross-functional processes to identify, model and mitigate business risk. Allowing us to have the economic support and financial capacity, capable of supporting the start-up of services and their growth
We certify our ISO integrated management system, which considers the following standards:

We certify compliance with the measures and protocols dictated by the health authority for the control of the pandemic, through the COVID Seal of the Chilean Security Association.